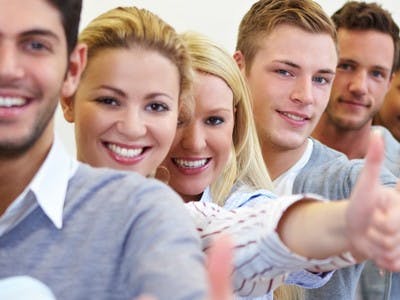 About the GED®
Successful completion of the GED® exam earns a high school equivalency credential. The GED® is the only high school equivalency program recognized by all 50 U.S. states, District of Columbia, U.S. insular areas, and Canadian provinces and territories. The GED® test is standardized and normed using a national stratified random sample of graduating high school seniors to ensure it is measuring the skills needed to graduate from high school.
The GED® test has four content areas and takes roughly seven and a half hours:
GED Reasoning Through Language Arts test is 150 minutes long and testing is broken down into three sections:
Section 1 (35 minutes*) tests all content
Section 2 (45 minutes) is the Extended Response portion of the test
Student break (10 minutes)
Section 3 (60 minutes*) tests all content
*The time allotted for sections 1 and 3 may vary slightly, but the total test time will always be 150 minutes.
GED Mathematical Reasoning test is 115 minutes long and is one single section.
Part 1 – the first several (approximately 5-7 questions) calculators not allowed
Part 2 – (remaining test questions) calculators allowed
Students must submit their answers before moving on to the rest of the test. These parts are not timed separately.
GED Social Studies test is 70 minutes long and is one single section.
GED Science test is 90 minutes long and is one single section. There are two Short Answer questions included on the test, but they are not timed separately. Students are expected to manage their time and spend about 10 minutes on each of the Short Answer questions.
The GED® exam is offered in English and Spanish and delivered on computer at an Official GED® Testing Center (not online). The GED® test is administered year-round at more than 3,400 testing centers worldwide.
The GED® test has a passing score of 145 on each test part. Therefore, you will need to reach a score of at least 145 on each part and a total score of 580 across the four-part battery in order to receive your GED® test credential. You may also earn the College Ready score or College Ready + Credit score if you earn the required score on a test subject.
Below Passing: 100-144
GED® Passing Score: 145-164
GED® College Ready: 165-174
GED® College Ready + Credit: 175-200
Facts
Nearly 800,000 GED® tests are taken evey year.
In 2010, 470,000 individuals (58%) were awarded their high school credential through the GED® testing program.
Quick Facts
Subject Areas
Reading, Writing, Math, Science, and Social Studies.
Total number of questions
161
Test Time
Approximately 7 hours, 30 minutes Reasoning through Language Arts - 2 hours, 30 minutes (46 Questions) Mathematical Reasoning – 1 hour, 55 minutes (46 Questions) Social Studies – 1 hour, 10 minutes (35 Questions) Science – 1 hour, 30 minutes (34 Questions)
Test Fee
Varies by state, see ged.com to learn about cost in your state.
Maximum Score
800
Our Related Courses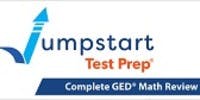 $199.00
GED® Mathematical Reasoning subtest prep designed to help students of all ability levels stay fully engaged and gain the most improvement in the shortest time. Includes Bonus ACT® modules and content!
More Information