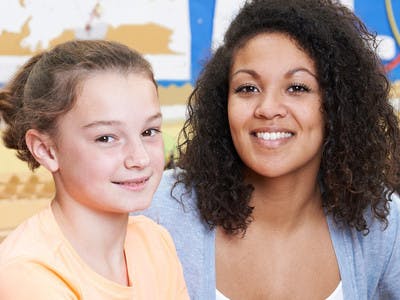 About the Praxis® Core
Praxis® Core Academic Skills for Educators (Core) tests measure academic skills in reading, writing and mathematics. These tests were designed to provide comprehensive assessments that measure the skills and content knowledge of candidates entering teacher preparation programs. Many states require Praxis Core scores as part of their teacher licensing process.
The Praxis test you take depends on your state or licensing agency's requirements for the teaching discipline you are pursuing. Each state or agency that uses the Praxis tests sets its own requirements for which tests you must take and the associated passing scores.
Before you register for a test, confirm your state or agency's testing requirements.
The Praxis® Core Academic Skills for Educators Tests consist of three separate tests:
Reading Test: The Core Reading test includes sets of questions that require the integration and analysis of multiple documents, as well as some alternate response types, e.g., select-in-passage.
Writing Test: The Core Writing test assesses both argumentative writing and informative/explanatory writing, and will contain one writing task for each writing type. In addition, multiple-choice questions will be added to address the importance of research strategies and assess strategies for revising and improving text.
Mathematics Test: The Core Mathematics test includes numeric entry and multiple choice questions, and will also offer an on-screen calculator to help ensure that questions are testing mathematical reasoning by reducing the chance that a candidate's wrong response comes from a simple arithmetic error.
Facts
There are approximately 17,000 Praxis® Core complete exam attempts each year.
Mathematics Median Score - 156
Reading Median Score - 172
Writing Median Score - 166
Quick Facts
Subject Areas
Reading, Mathematics, Writing (2 sections)
Total number of questions
152, plus 2 essays
Test Time
Approximately 4 hours, 30 minutes Reading  -  1 hour, 25 minutes (56 Questions) Mathematics – 1 hour, 25 minutes (56 Questions) Writing (Section 1) – 40 minutes (40 Questions) Writing (Section 2) – 60 minutes (2 Essays)
Maximum Score
600 (200 per subtest)
Our Related Courses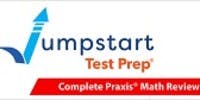 $199.00
Complete Praxis® Core math review designed to gain the most improvement in the shortest time. Bonus ACT® modules and content included!
More Information