A Runner's Tale: Mississippi High School Senior Leaps ACT Hurdle to Claim Collegiate Athletic Scholarship by Utilizing Jumpstart Test Prep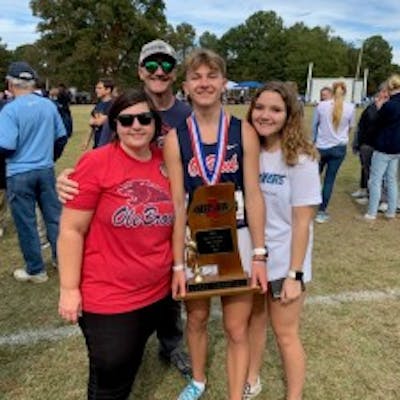 BROOKHAVEN, Miss., January 16, 2020 (Newswire.com) - At the core of every cross-country runner is the spirit to never give up. Runners are known for their mental toughness, accompanied with a strong focus and resilience to overcome all obstacles. But for Jacob Britt, a Brookhaven High School Senior and accomplished cross-country runner, the ACT exam was the obstacle keeping him from claiming an athletic scholarship at Mississippi College.
Jacob's story begins like many students as he prepared for the ACT exam. On his first attempt, he went in cold, which resulted in an unremarkable score that did not represent his ability.
"He was really discouraged his first time around with little preparation, and he was upset with his score," said Leslie Britt, Jacob's mother. "We talked about it and placed things into perspective."