Act® Improvement of +14 Points in Reading and +7 Points in English Lands Homeschooled Senior, Garrison Lowery, a 25 Act® Composite Score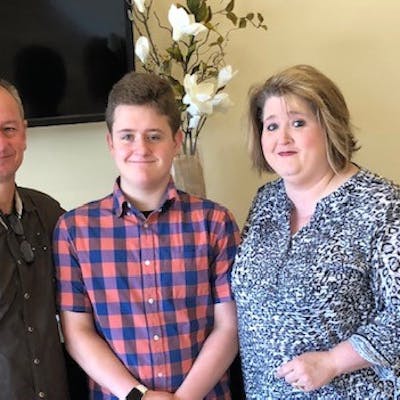 New time management strategies and curriculum content review proved successful for cerebral palsy student using Jumpstart Test Prep.
PRESS RELEASE UPDATED: MAY 18, 2020 06:00 CDT
BROOKHAVEN, Miss., May 18, 2020 (Newswire.com) - Speaking with student Garrison Lowery, one immediately hears resounding drive and motivation in his voice. Then you learn this is a young man with Cerebral Palsy (CP) who is homeschooled and in pursuit of great things, which includes going to college and entering the medical field. Perhaps an immediate question is what drives him? His mother, Melissa Lowery, will tell you immediately he gets his strength from his faith in God. "I can do all things through Christ who strengthens me." Philippians 4.13.
Garrison took the ACT without any formal test prepping and he earned a composite score of