ACT® Scores Surge Upward for the Mississippi School of the Arts, Utilizing Jumpstart Test Prep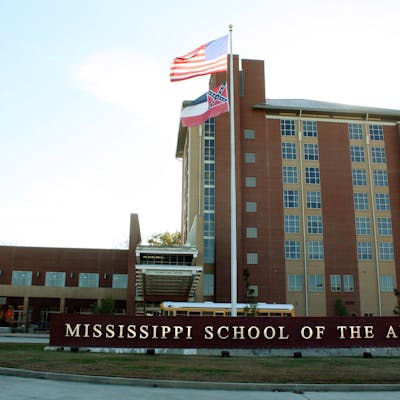 ACT English, ACT Math, ACT Reading, and ACT Science scores show significant improvement over prior best scores, with nearly 70% improving an average of 2.6 composite points.
PRESS RELEASE UPDATED: MAY 11, 2020 08:34 CDT
BROOKHAVEN, Miss., May 11, 2020 (Newswire.com) -​​​​Jumpstart Test Prep and the Mississippi School of the Arts (MSA) today released the ACT improvement results for their junior class, who prepared for the state-administered February 2020 ACT® exam (American College Testing). Following completion of Jumpstart's complete ACT prep review, nearly 75 percent of the students had an average ACT English score improvement of +4.8 points over their best prior attempt. Similarly, the Arts School had 63 percent of its students improving their Math scores by an average of +3 points and over 50 percent improving by an average of +3.8 points in the Science and Reading test sub-scores.
"Our students did very well with the Jumpstart Test Prep program, and I feel our plan to include the Jumpstart review within the MSA curriculum with selected teachers was a great addition to what we are doing in the classroom," said Suzanne Hirsch, Executive Director of Mississippi School of the Arts. "Our teachers worked hard to deliver the program as prescribed by Jumpstart co-founder and former MSA teacher Dot McClendon. It was used as a review of content and practice within the few weeks before our juniors re-tested on the ACT in February. The online, on-demand ACT review Dot has created gets results." All juniors at MSA received subject area preparation through Jumpstart within their classes or after school through an individualized schedule around a rigorous school day. Hirsch said, "We are proud of the efforts of our students and teachers to prepare for this important test. These scores will be life-changing for college acceptance and scholarship offers. MSA students traditionally have extraordinarily high scholarship offers to college and receive career training through a seminar format and college preparation. Jumpstart Test Prep is an exceptional addition to our programming. Together, we know our students will be given the best chance for success!"