After Reviewing With Jumpstart Test Prep, ACT Scores Improve in English for Juniors at Horn Lake High School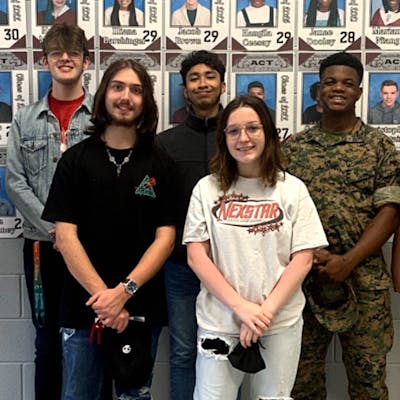 HORN LAKE, Miss., June 4, 2021 (Newswire.com) - Residents of Desoto County, Mississippi, have much to be proud of and the students at Horn Lake High School should be at the top of that list. Their recent ACT improvement results are definitely remarkable. Jumpstart Test Prep recently released ACT improvement results from Horn Lake, whose junior class used the Jumpstart English ACT prep to prepare for the state-administered February 2021 ACT® exam (American College Testing). Following completion of Jumpstart's complete ACT prep review, 69% of the students had an average ACT English score improvement of 3.17 points over their best prior attempt. Additionally, 48% of Horn Lake juniors achieved an average increase of 2.05 composite points over their prior best score.
Mazie Lamb, assistant principal at Horn Lake High, commented, "Jumpstart Test Prep provided a thorough and solid review of English grammar skills that students may not have used daily since middle school. It was a refresher course for students and a reminder of their basic grammar rules." Lamb continued, "The video modules were presented in a manner that the classroom facilitator did not have to be a master of English content to help the students through the program. Any teacher could facilitate the implementation of the Jumpstart program. We are very proud of the success of our students and we know that each of their futures is very bright."
Multiple Horn Lake students were recognized for their improvement results and shared their thoughts about the program. Graycie Pegram, who achieved an improvement of 10 points in her English subscore, increasing from a 20 to a 30, commented, "Jumpstart Test Prep made the difference for me because