Improving +7 Points in Reading and +3 Points in English Lands Biloxi High School Senior a 30 ACT® Composite Score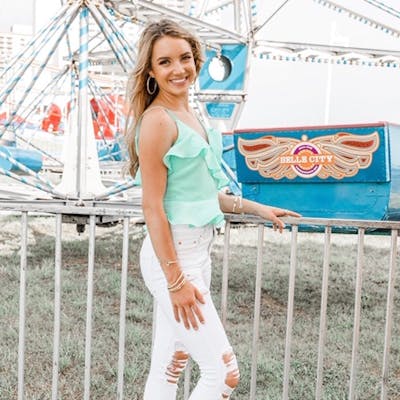 After using Jumpstart Test Prep to prepare for her sixth attempt at the ACT® exam, Biloxi High School senior Madison Walker saw dramatic gains in her performance. The highest-possible ACT® score is a 36 and the national average last year was a 20.8. On her sixth attempt, Madison improved her composite score from her initial attempt of a 21 to an impressive 30.
At Biloxi High School, Madison is known for her standout performance in both academics and athletics. As a successful track and cross-country runner, Madison holds multiple school records in track events. She has shared about how grit and perseverance have helped her achieve success. And now, she's revealed her approach to the ACT® and the results she earned with proper strategies and review.
"You're going to have good days and you're going to have bad days when it comes to running," says Madison. "The same thing happens when you're getting ready for the ACT®, but bad days are cut when you train smarter with the right tools."