Jumpstart Test Prep Implements Newest State-Sponsored Act® Reading and Science Review Pilot Program for 22 Mississippi High Schools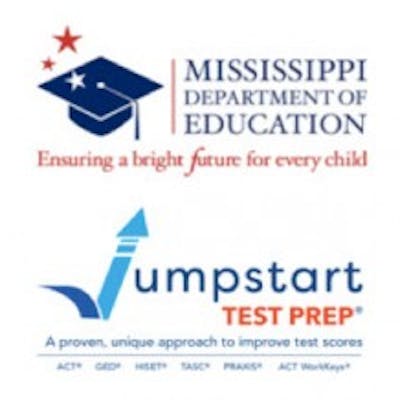 BROOKHAVEN, Miss., August 20, 2019 (Newswire.com) - Jumpstart Test Prep announced the selection of 22 Mississippi High Schools that will implement a legislatively funded test prep program to juniors preparing for the state mandated ACT® exam administered during the spring of 2020. The prep classes will begin at all selected Mississippi high schools during the two weeks preceding the scheduled test day. The pilot program is funded through a $150,000 allocation from the Mississippi Legislature and will support 2884 juniors in improving their ACT test scores during the 2019-20 pilot year.
Working in conjunction with the Mississippi Department of Education (MDE), through the Office of Secondary Education, the goal of the 2019-2020 Mississippi legislative pilot is to assist teachers at the selected high schools with improving ACT composite science and reading sub-score averages, as well as gain feedback and improvement results from schools awarded the review course pilot.
In May 2019, Jumpstart Test Prep announced the results from 15 Mississippi High Schools that completed the first, State-sponsored Math review for nearly 1,700 juniors preparing for the state administered February 2019 ACT® exam. Following completion of the Jumpstart Test Prep review, nearly half of the students with prior ACT attempts had an average Math score improvement of +2.24 points.