Mississippi high schools improve ACT scores through state's pilot program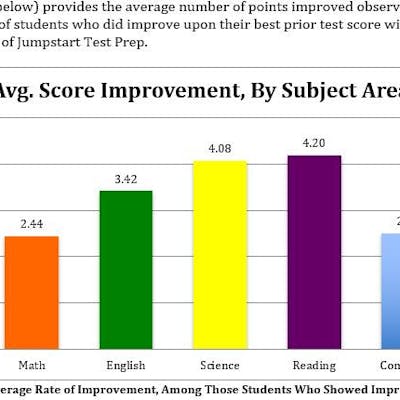 Wilton Jackson / Mississippi Clarion Ledger Published June 22, 2020
Several high schools in central Mississippi improved their ACT scores using JumpStart Test Prep, a state-sponsored pilot program that provides online classes, streaming video and test prep to prepare 2,550 Mississippi 11th grade public school students for the ACT.
The program released the test scores on June 1 of the 22 Mississippi schools who participated in the pilot program to prepare for the February 2020 ACT exam.
Canton, Pearl and Forest Hill high schools were three metro area schools that improved its scores. According to the release, 46% of students had an average ACT reading score improvement of +3.6 points over their best prior attempt. In addition, 48% of students improved their science scores by an average of +3.3 points.
JumpStart, which is based on 40 years of work by Mississippi's 19-year STAR teacher and the 2019 MSA teacher of the year Dot McClendon, was designed for classroom integration or individual study to help students of all levels stay engaged and gain the most improvement in the shortest time by explaining difficult content in a way that students can understand.
"This global pandemic has disrupted . . .