MSA students see ACT® scores rise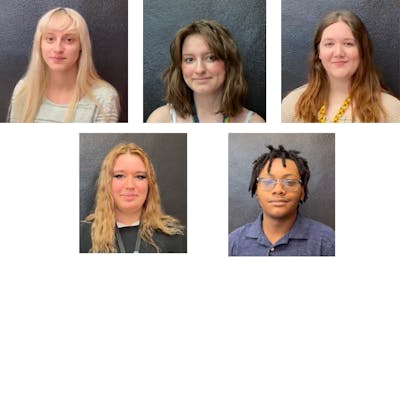 MISSISSIPPI SCHOOL OF THE ARTS STUDENTS IMPROVE ACT® SCORES WITH IMPLEMENTATION OF JUMPSTART TEST PREP REVIEW
73% of the students moved an average of 3 POINTS on their Composite Scores!!
BROOKHAVEN, MS.- Jumpstart Test Prep announced the ACT® exam improvement results from the students at Mississippi School of the Arts following the classroom implementation of the Jumpstart Review and the spring assessment. Of the students having at least one prior ACT® score for improvement comparison, 73% of the students moved an average of 3 points on their Composite Scores, and in each subject area, the students' scores improved by 67% in Math (+3.30 points avg.), 64% in Science (+3.24 points avg.), 76% in English (+4.02 points avg.), and 56% in Reading (+4.84 points avg.)!
Top achievers were recently recognized and include:
Cecil Bolton (Composite +5 pts. and Reading +11 pts.)
Elizabeth "Betty" Duggan (Composite +7 pts. and Reading +11 pts.)
Hannah Lockett (Composite +6 pts. and English +7 pts.)
Keeley McColley-Schmidt (Composite +5 pts.)
Amy Roberson (Composite +4 pts., English +11 pts., and Science +6 pts.)
Jonathan Tripp (Composite +5 pts. and Reading +10 pts.)
MSA student Cecil Bolton commented, "I really think that the Math helped a lot because I would not have remembered the formulas without the Jumpstart Review reminding me and helping me get practice with it."
"Jumpstart gave me a lot more time to answer questions, and it helped me save on time, by learning how to scan passages to find the answers super-fast," said MSA student Hannah Lockett. "It helped me raise my score a lot, and it was very helpful."
"I think it helped me know what to expect and made me familiar with stuff, especially Math that I was struggling with," said Jonathan Tripp.
Another MSA student Keeley McColley-Schmidt commented, "I believe Jumpstart helped me get a better understanding in the areas where I lacked confidence in, and it helped me with time management as well, so I was less stressed and calmer on test day."
These improvements are not possible without the diligence and support of the teachers tasked to help raise scores at Mississippi School of the Arts. "Jumpstart provides a streamlined, no-nonsense review of the skills my students need for success on the ACT®. It cuts through the confusion by emphasizing the basic foundational skills needed along with helpful tips and strategies. It has become the cornerstone of ACT® prep in my class," said MSA teacher Tobie Lambert.
The guidance and encouragement of administration also plays a huge role in raising scores. Principal Avery Peagler said, "Congratulations to the students and teachers at the Mississippi School of the Arts on their accomplishments on the ACT®! Through a partnership with Jumpstart Test Prep, MSA students increased their composite ACT® scores by more than 2 points on average. Jumpstart provides a thorough and comprehensive review of ACT® content complete with test taking strategies which have continuously proven to help our students achieve more. With our teachers implementing Jumpstart Test Prep in their curriculum, MSA students continue to raise their ACT® scores year after year." "MSA values our partnership with Jumpstart to provide high quality preparation materials to our students. The program allows for self-paced instruction and effective strategies that most students can follow. We have been a part of Jumpstart since the beginning and are proud to see the results year after year," said MSA Executive Director Suzanne Hirsch.
Jumpstart Test Prep is an online review program based on over 50 years of work by Dot McClendon, a legendary educator and Mississippi's 19-year STAR Teacher Hall of Fame inductee. "As a teacher at The Mississippi School of the Arts and several other schools during my career, I was able to help guide the preparation of students in person," said McClendon. "Now through our online, on-demand video review, students in MSA classrooms, as well as classrooms around the country, around the breakfast table, or on the couch at home, are able to benefit from our approach."
More information about Jumpstart Test Prep can be found at www.jumpstarttestprep.com.
ACT® and ACT WorkKeys® are registered trademarks of ACT, Inc.
GED® is a registered trademark of American Council on Education Corp.
HiSet® and Praxis® are registered trademarks of Educational Testing Service
TASC® Test Assessing Secondary Completion is the registered trademark of Data Recognition Corp.
Jumpstart Test Prep is not affiliated with or endorsed by any of these companies.