NORTHEAST JONES HIGH SCHOOL STUDENTS IMPROVE ENGLISH AND READING ACT® SCORES AFTER REVIEWING WITH JUMPSTART TEST PREP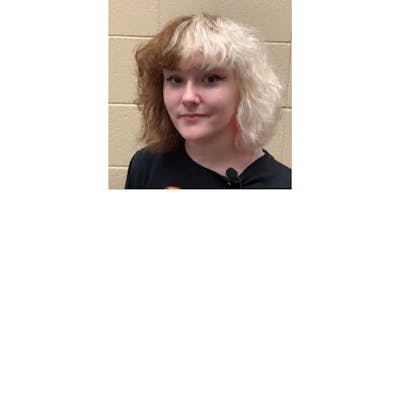 NORTHEAST JONES HIGH SCHOOL STUDENTS IMPROVE ENGLISH AND READING ACT® SCORES AFTER REVIEWING WITH JUMPSTART TEST PREP
53% improved prior best actual ACT® English score by an average 2.87 points, and 34% improved prior best actual ACT® Reading score by an average 4.21 points.
LAUREL, MS.- Jumpstart Test Prep announced the ACT® exam improvement results from Northeast Jones High School's students spring test date following the classroom implementation of the Jumpstart Review. Of the students having at least one prior ACT® score for improvement comparison, 53% improved prior best actual ACT® English score by an average 2.87 points, and 34% improved prior best actual ACT® Reading score by an average 4.21 points.
Top achievers were recently recognized and include:
Kathryn Blackledge (English +6 pts.)
Kye Braddock (Reading +8 pts. and English +5 pts.)
Abigail Crownover (Scored a 25 on first attempt)
Lakya Gray (Reading +7 pts.)
Hannah Johnson (English +9 pts. and Reading +4 pts.)
Peyton Parker (Reading +14 pts.)
Student Hannah Johnson commented, "Jumpstart helped me improve my ACT® score in English by nine points! I recommend Jumpstart, it has helped me tremendously in not just English, but it has also helped me with my test anxiety and to prepare more for what would be on the test so that I would not be stressed. It helped me stay calm and know that I will do well on the test. I would recommend Jumpstart to people with test anxiety and people trying to raise their ACT® score."
These improvements are not possible without the diligence and support of the teachers tasked to help raise scores at Northeast Jones. "Many of our students worked hard to complete the targeted review activities provided by the Jumpstart program, and as a result, they saw significant gains in their ACT® performance." said English teacher Karen Fitzgerald.
The guidance and encouragement of administration also plays a huge role in raising scores. Principal Dr. Jennifer Lowery commented, "I really appreciate our partnership with Jumpstart. The staff from Jumpstart were very supportive, and the materials were easy to follow. The program really helped our students understand the make-up of the ACT®. This eased their anxiety and helped them reach their potential. We are so excited at the improvement our students showed and look forward to continuing our partnership."
Jumpstart Test Prep is an online review program based on over 50 years of work by Dot McClendon, a legendary educator and Mississippi's 19-year STAR teacher Hall of Fame inductee. "As a teacher at The Mississippi School of the Arts and several other schools during my career, I was able to help guide the preparation of students in person," said McClendon. "Now through our online, on-demand video review, students in Northeast Jones classrooms, as well as classrooms around the country, around the breakfast table, or on the couch at home, are able to benefit from our approach."
More information about Jumpstart Test Prep can be found at www.jumpstarttestprep.com.
ACT® and ACT WorkKeys® are registered trademarks of ACT, Inc.
GED® is a registered trademark of American Council on Education Corp.
HiSet® and Praxis® are registered trademarks of Educational Testing Service
TASC® Test Assessing Secondary Completion is the registered trademark of Data Recognition Corp.
Jumpstart Test Prep is not affiliated with or endorsed by any of these companies.