NOXUBEE COUNTY HIGH SCHOOL STUDENTS' IMPROVE ENGLISH ACT® SCORES AFTER REVIEWING WITH JUMPSTART TEST PREP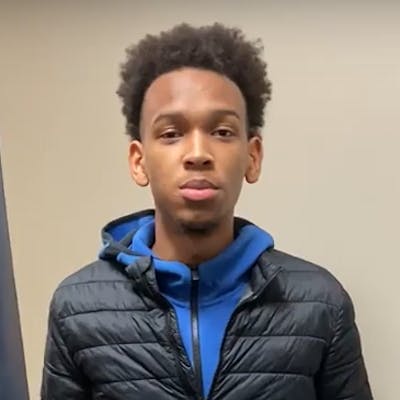 NOXUBEE COUNTY HIGH SCHOOL STUDENTS' IMPROVE ENGLISH ACT® SCORES AFTER REVIEWING WITH JUMPSTART TEST PREP
56% improved prior best actual ACT® English scores by an average of 3.26 points.
MACON, MS.- Jumpstart Test Prep announced the ACT® exam improvement results from Noxubee County High School students' spring test date following the classroom implementation of the Jumpstart Review. Of the students having at least one prior ACT® score for improvement comparison, 56% improved prior best actual ACT® English scores by an average of 3.26 points.
Top achievers were recently recognized and include:
● Darrell Brooks (Scored a 21 on first attempt)
● Tony Deloach (English +7 pts.)
● Jaliyah Jamison (English +7 pts.)
● Janesha Kinchen (English +6 pts.)
● Jaquavion Rupert (English +6 pts.)
Junior Darrell Brooks commented, "Jumpstart really helped me make sure that I was prepared for the ACT® by walking me through all the materials that I would be tested on for each section."
These improvements are not possible without the diligence and support of the teachers tasked to help raise scores at Noxubee County.
The guidance and encouragement of administration also plays a huge role in raising scores. Principal Aiesha Brooks commented, "The staff and the students enjoyed using Jumpstart in the classroom. The modules are engaging and easy to follow yet rigorous in content. The alignment and nature of the content are sure fire factors that contributed to the growth in our students. We are looking forward to utilizing Jumpstart in the future and seeing ACT® scores increase!"
Jumpstart Test Prep is an online review program based on over 50 years of work by Dot McClendon, a legendary educator and Mississippi's 19-year STAR Teacher Hall of Fame inductee. "As a teacher at The Mississippi School of the Arts and several other schools during my career, I was able to help guide the preparation of students in person," said McClendon. "Now through our online, on-demand video review, students in Noxubee County classrooms, as well as classrooms around the country, around the breakfast table, or on the couch at home, are able to benefit from our approach."
More information about Jumpstart Test Prep can be found at www.jumpstarttestprep.com.
ACT® and ACT WorkKeys® are registered trademarks of ACT, Inc.
GED® is a registered trademark of American Council on Education Corp.
HiSet® and Praxis® are registered trademarks of Educational Testing Service
TASC® Test Assessing Secondary Completion is the registered trademark of Data Recognition Corp.
Jumpstart Test Prep is not affiliated with or endorsed by any of these companies.