PONTOTOC HIGH SCHOOL STUDENTS IMPROVE ENGLISH ACT® SCORES AFTER REVIEWING WITH JUMPSTART TEST PREP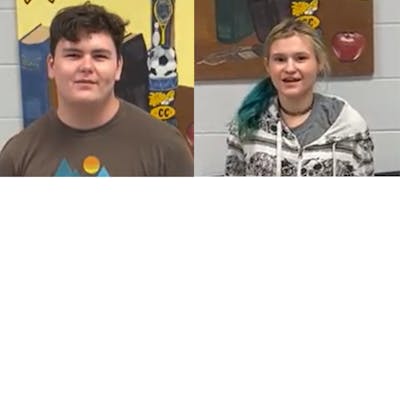 PONTOTOC HIGH SCHOOL STUDENTS IMPROVE ENGLISH ACT® SCORES AFTER REVIEWING WITH JUMPSTART TEST PREP
68% Improved prior best actual ACT® English score by an average 2.91 points.
PONTOTOC, MS.- Jumpstart Test Prep announced the ACT® exam improvement results from Pontotoc High School's students spring test date following the classroom implementation of the Jumpstart Review. Of the students having at least one prior ACT® score for improvement comparison, 68% Improved prior best actual ACT® English score by an average 2.91 points.
Top achievers were recently recognized and include:
Kalynn King (English +6 pts.)
Kassandra Ramirez (English +6 pts.)
Jeremy Ray (English +9 pts.)
Nicolas Townsend (English +6 pts.)
Jonathan Vielmas (English +6 pts.)
Pontotoc student Jeremy Ray commented, "Jumpstart helped me with time management, reading the passages quicker, getting through the content, and making sure I am on track with what I need for test day."
"Jumpstart helped me study for my test, and it helped me understand what I needed to know for the test and how to do well on it," said another student, Kaylnn King.
These improvements are not possible without the diligence and support of the teachers tasked to help raise scores at Pontotoc. "We have been delighted to have the opportunity to use this pilot program. I can discern that Jumpstart is a fantastic program, and we are all grateful for the help," said Pontotoc teacher, Colleen Parman. Colleen added, "For years, we have been searching for ways to improve our students' scores. Nothing has compared to this spectacular program. Many of my juniors told me they experienced multiple points of growth on the post-assessment. My students were engaged by each video because they saw a new face and heard a new voice each time they watched a new Module. The speakers were relatable and diverse. My favorite part was the fact that everything was timed. The timed challenges provided students with the opportunity to practice ACT® questions the right way."
The guidance and encouragement of administration also plays a huge role in raising scores. Principal Dustin Payne commented, "We have been very thankful for the opportunity to work with the Jumpstart Test Prep team. Our teachers and students at Pontotoc High had nothing but good things to say about the quality of this program. ACT® success for college readiness is more critical than ever and Jumpstart makes it very easy to implement test prep into high school schedules and curricula. Most importantly, the program is very user-friendly for teachers, students, and even parents alike."
Jumpstart Test Prep is an online review program based on over 50 years of work by Dot McClendon, a legendary educator and Mississippi's 19-year STAR teacher Hall of Fame inductee. "As a teacher at The Mississippi School of the Arts and several other schools during my career, I was able to help guide the preparation of students in person," said McClendon. "Now through our online, on-demand video review, students in Pontotoc classrooms, as well as classrooms around the country, around the breakfast table, or on the couch at home, are able to benefit from our approach."
More information about Jumpstart Test Prep can be found at www.jumpstarttestprep.com.
ACT® and ACT WorkKeys® are registered trademarks of ACT, Inc.
GED® is a registered trademark of American Council on Education Corp.
HiSet® and Praxis® are registered trademarks of Educational Testing Service
TASC® Test Assessing Secondary Completion is the registered trademark of Data Recognition Corp.
Jumpstart Test Prep is not affiliated with or endorsed by any of these companies.