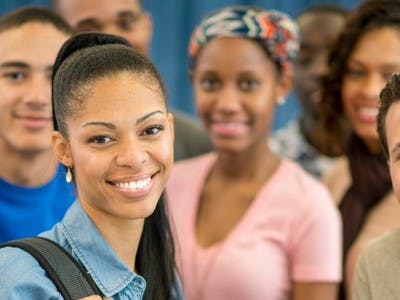 About the TASC®
Successful completion of the TASC® exam earns a high school equivalency credential in several states, including:
California, Colorado, Illinois, Indiana, Michigan, Mississippi, Nevada, New Jersey, New York, North Carolina, Oklahoma, South Carolina, Texas, West Virginia
The exam consists of five subtests that measure your knowledge in five core areas:
Math
Science
Reading
Writing
Social Studies
The passing score is 500 for each TASC test subject area with the additional requirement to score at least 2 out of 8 on the Writing prompt to pass Writing. Students pass the TASC test overall when they have passed each of the 5 subject area tests.
To pass TASC test you need to be able to do the following:
Read long and short essays, and other written materials at a high school level
Compute mathematical equations using addition, subtraction, multiplication, and division
Explain what you read to show you understand the meaning of information
Express yourself in writing at the level of 40 percent of graduating seniors at a minimum
Facts
There are approximately 50,000 TASC exam attempts each year. The completion rate for all test core areas is approximately 88%. (Source: TASC 2015 Annual Report)
Approximately 59% of those completing the TASC exam passed. (Source: TASC 2015 Annual Report)
Quick Facts
Subject Areas
Mathematics, Writing, Reading, Science, and Social Studies.
Total number of questions
Approximately 256
Test Time
Approximately 7 hours, 30 minutes Math Part 1 (With Calculator) – 55 minutes (43 Questions) Math Part 2 (Without Calculator – 50 minutes (11 Questions) Writing – 1 hour, 50 minutes (52 Questions and 1 Writing Prompt) Reading  -  1 hour, 25 minutes (50 Questions) Science – 1 hour, 15 minutes (50 Questions) Social Studies – 1 hour, 15 minutes (50 Questions)
Test Fee
Varies by state. Check with your local testing center for pricing details.
Maximum Score
4000 (800 per subtest)
Our Related Courses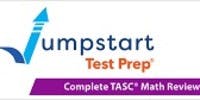 $199.00
TASC® Mathematics Section test prep designed to help students of all ability levels stay fully engaged and gain the most improvement in the shortest time. Includes bonus ACT® modules and content!
More Information